Baby Bee Butt Paste uses a combination of essential oils, beeswax, and propolis to provide soothing relief for diaper rash or irritated skin.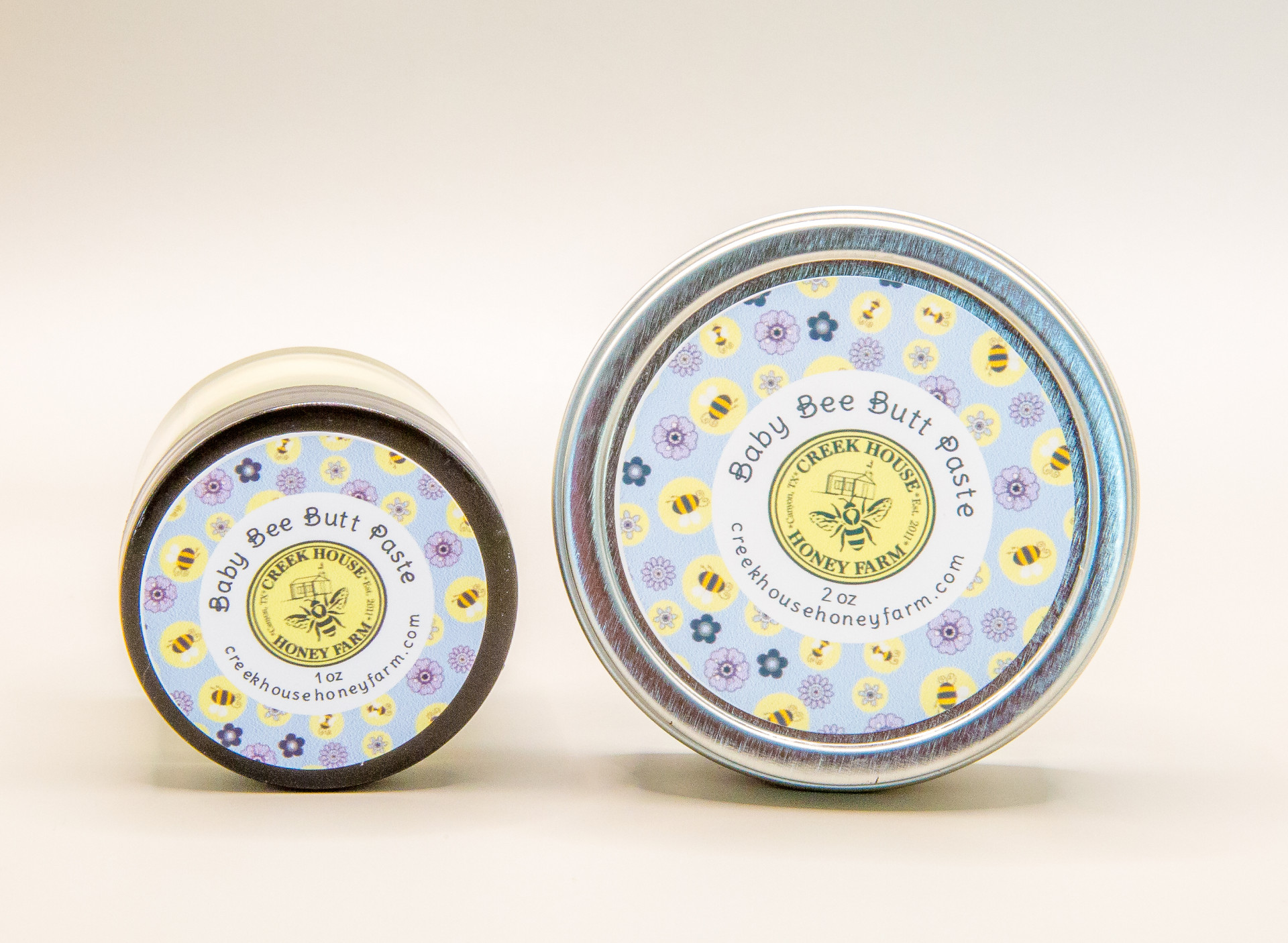 "Baby Butt Paste Testimony:
I first bought the butt paste in a tiny tester size. We now have 3 full size tins! This stuff is incredible!! We use it on his chapped butt, rashes, scrapes, rug burns and cuts! It heals them overnight! We love that we know what's in it, it smells good, the ingredients are natural and we can support a local, small business. If you have a baby, go buy the Baby Butt Paste, now!!!"
"I ordered some baby butt paste and healing salve and it is absolutely amazing. My daughter had a terrible diaper rash we had been battling for almost a week and with ONE application I had seen a significant decrease and redness and after the SECOND application, it was gone completely. Thank you for creating such a wonderful product. Truly amazing and such a lifesaver!"