Beeswax Soap
​Creek House Soaps get you squeaky clean in the bath, but leave your skin feeling silky and soft! They are cold process soaps that contain all natural ingredients that nourish your skin.
​​Guest Bar: $3.00
4 oz Bar: $6.00
Creek House Lotion
Creek House Lotion is the softest, smoothest lotion that you will ever use. It is almost​​ a hand cream consistency and contains no harsh chemicals that dry your skin out. The beeswax helps your skin heal!
4 oz bottle: $9.00
Chapstick
Creek House Chapstick will make your lips feel soft and silky. It contains no harsh chemicals that dry your lips out. It is a blend of natural ingredients that will help nourish your lips!​
Tube: $3.00​
Honeycomb Sugar Scrub
Creek House Sugar Scrub is a terrific way to get your dry, calloused skin back to normal. It leaves your skin feeling silky soft! The honeycomb inside helps your dried, cracked skin heal and rejuvenate!
4 oz jar: $5.00
8 oz jar: $10.00​
Healing Salve
Creek House Healing Salve helps nourish severely irritated or dry skin conditions, including eczema, psoriasis, and acne. It also has healing properties for cuts, scrapes, and burns.
Made with a combination of specific carrier oils, butters, beeswax, and essential oils that promote healing of skin tissue.
Tin: 1 oz: $8.00​
2 oz: $16.00
Lotion Bar
Creek House lotion bars boost the moisturizing effects of liquid lotion in a convenient "non-messy" bar. They are great for healing dry skin or dry spots.
Tin: $5.00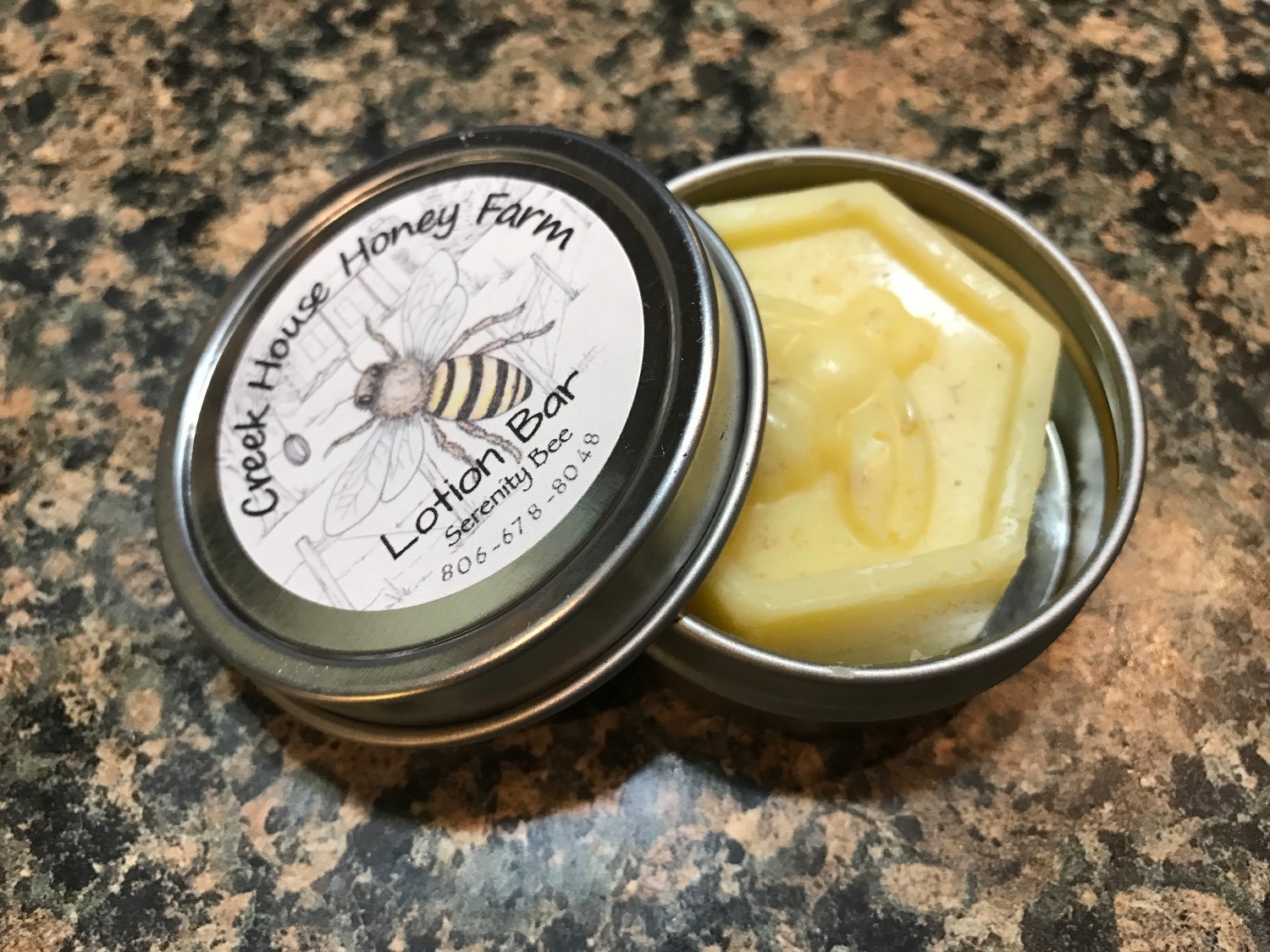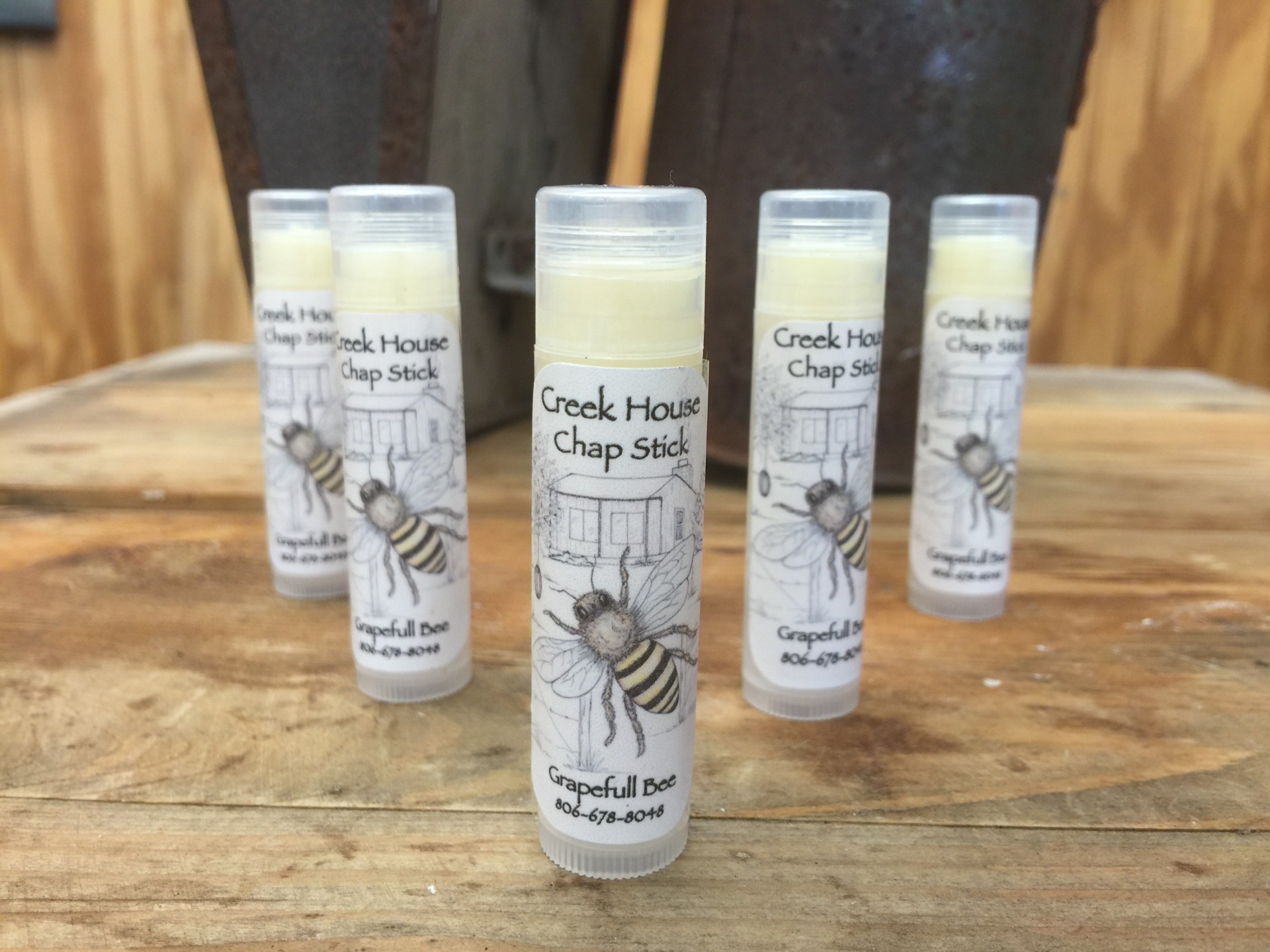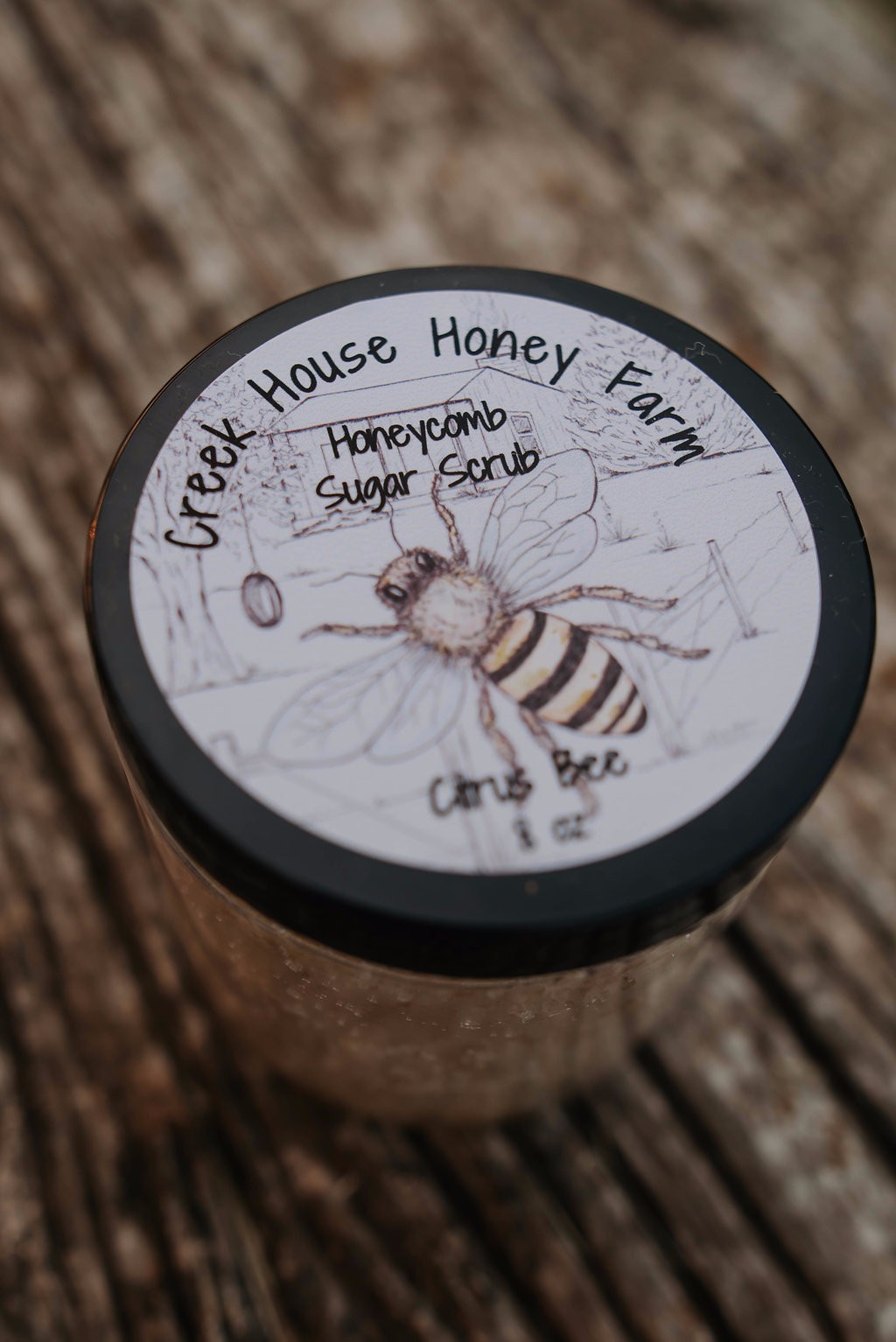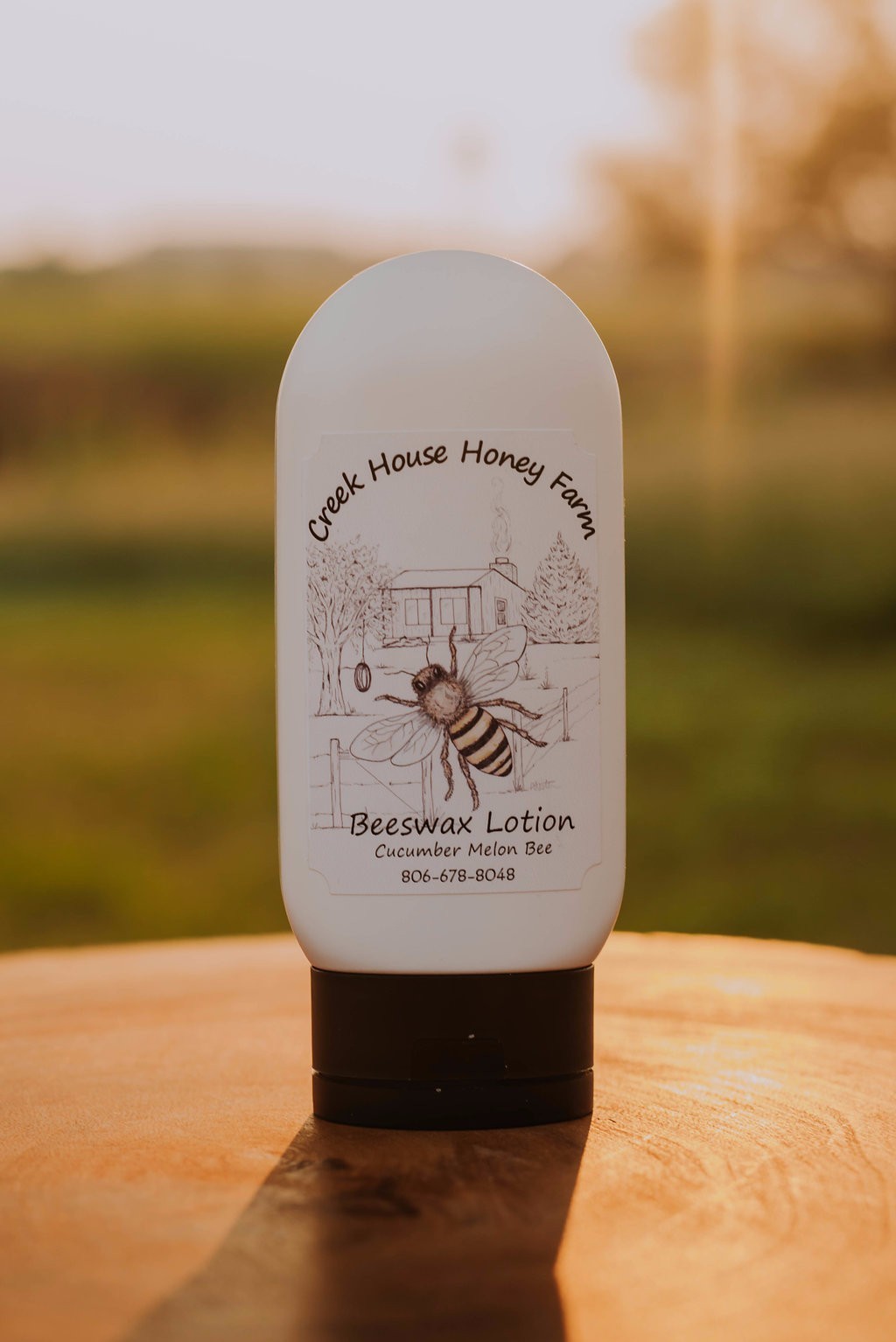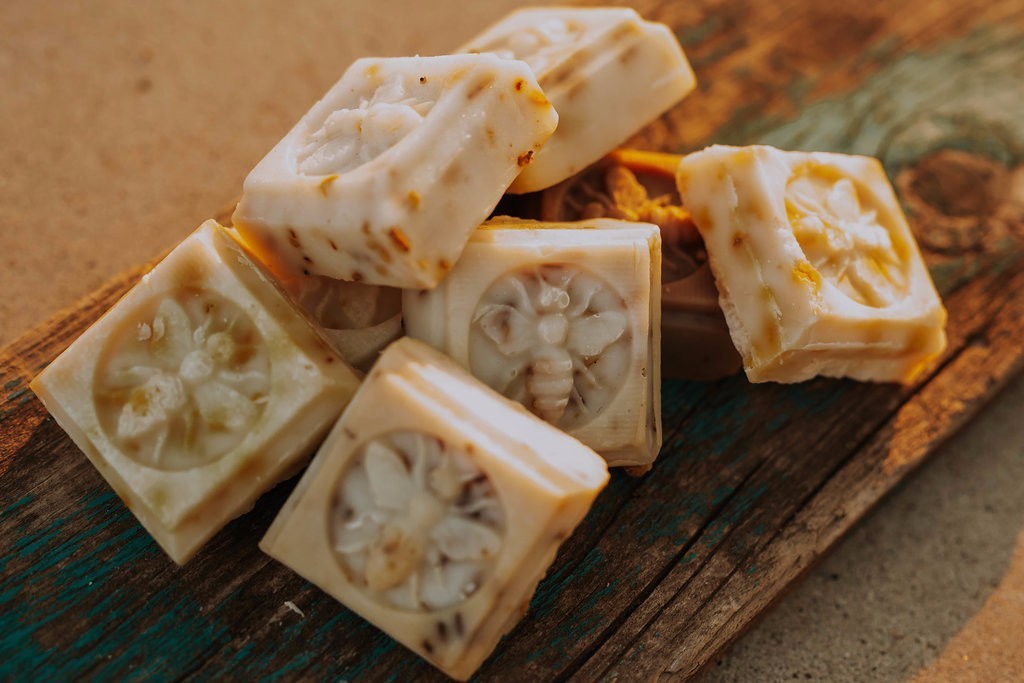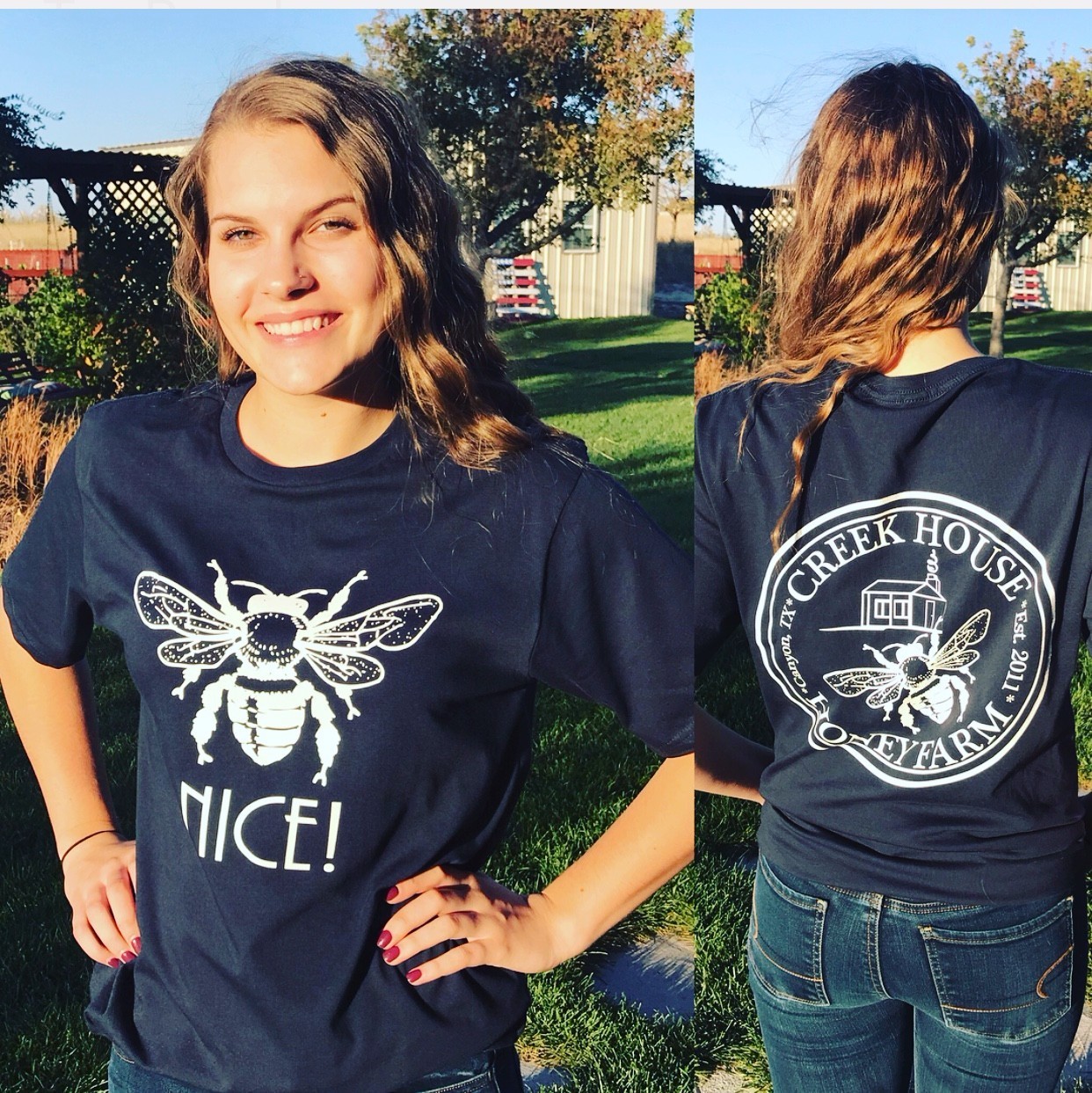 Bee Nice T-Shirt
Support local bees and get your own Creek House Honey Farm T-Shirt! The shirts are made of 100% spun cotton that makes them super soft to the touch!
Short Sleeve: $15.00

2XL: $18.00
Long Sleeve: $20.00
2XL: $23.00
Bee Relief (Muscle Rub)
Creek House Bee Relief Muscle Rub uses a combination of essential oils, beeswax, and propolis for basic muscle aches and pains. Also great for headaches and anxiety! Not for babies or pregnant women!
1 oz Tin: $10.00​
2 oz Tin: $20.00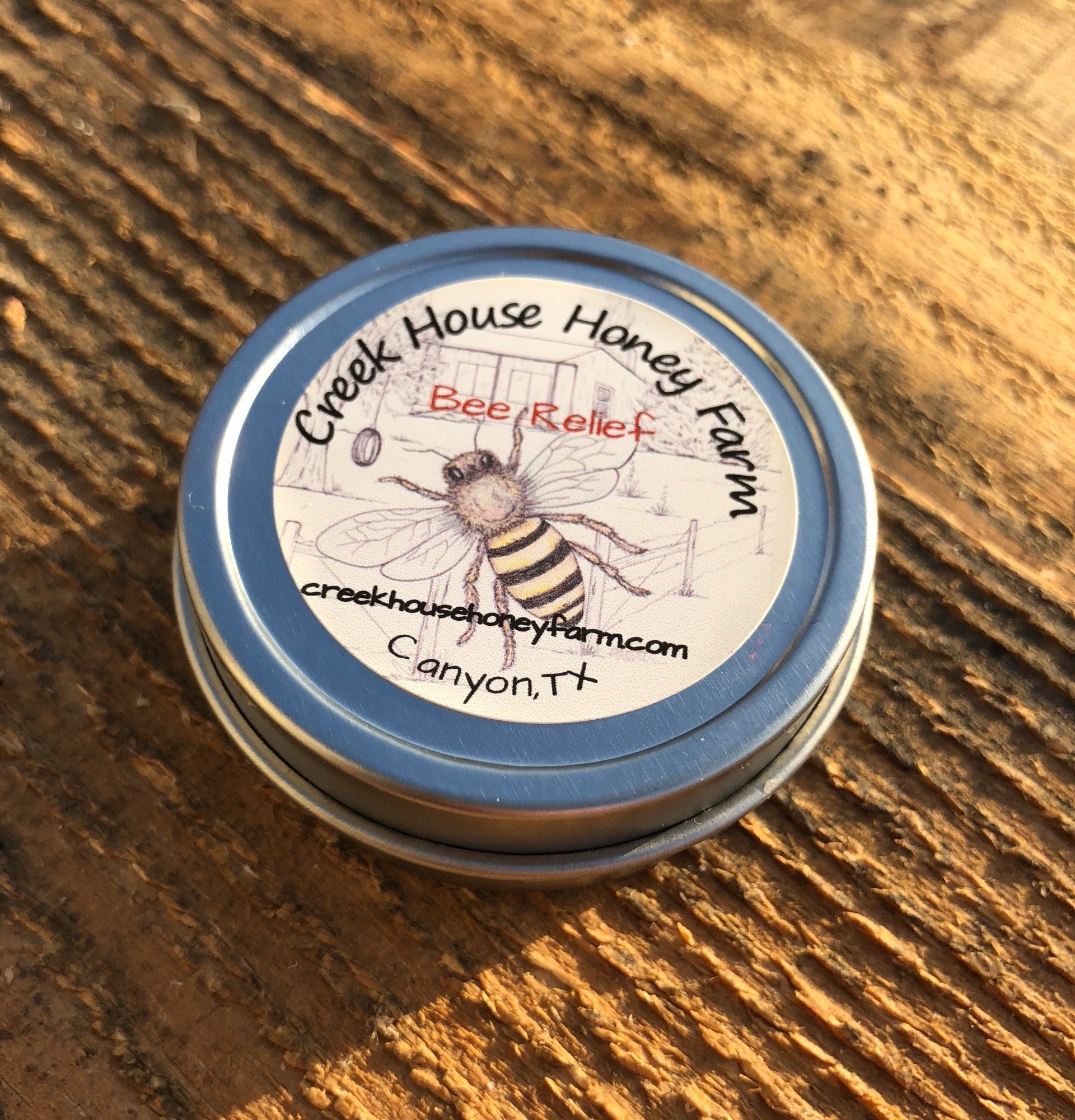 Baby Bee Butt Paste
Creek House Baby Bee Butt Paste uses a combination of essential oils, beeswax, and propolis to provide soothing relief for diaper rash or irritated skin.
1 oz Tin: $8.00​
2 oz Tin: $16.00